On the publication of "Hyogo University of Teacher Education Web Journal"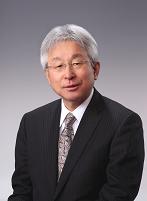 Tetsuya Kajisa, President, Hyogo University of Teacher Education
Hyogo University of Teacher Education was founded in October 1978 as a national university based on a new concept of teacher training with an undergraduate school for fostering primary school teachers and a master's course of a graduate school for providing opportunities for advanced research and training of school education made by currently working teachers. In addition, a doctor's course of a joint graduate school was established in April 1996 for fostering personnel with advanced abilities in research and teaching based on practice in school education.
The fundamental principle of our University is to support the self-development of teachers who face various educational issues and to contribute to further development of the education, making full use of the characteristics as a "university for teachers" to promote theoretical, practical education and research focusing on school education, an "open university" for Japan and overseas countries on education and research, and an "information-publishing university" for continuous improvement and creation of educational practice.
We recently published "Hyogo University of Teacher Education Web Journal" to transmit outstanding papers and other works widely to the world, thus contributing to global education and research, expecting further activation of academic exchange. The papers and works are selected from our research on school education accumulated in the 27 years since the establishment of the university. The current issue features the theme "Japanese educational administration and school management". New themes will be selected and featured in the subsequent issues, so we hope you will find the journal useful.
お問い合わせ
本学HPに関するお問い合わせ
大学広報室
office-koho(あっと)hyogo-u.ac.jp ※(あっと)は@に置き換えてください